Post by Nitaidas on May 5, 2009 11:55:33 GMT -6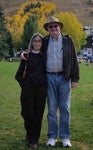 I have occasionally spoken of a light in the soul which is uncreated and uncreatable. I constantly return in my sermons to this light, which apprehends God without medium, without concealment and nakedly, just as he is in himself. Indeed, it apprehends him in the act of begetting. I can again say truthfully that this light has more unity with God than it does with any of the soul's faculties, although it coexists with these. For you should know that this light is not nobler in the being of my soul than the lowest or most basic faculty, such as hearing or sight or some other of the senses which fall victim to hunger or thirst, cold or heat. This is so because of the homogeneous nature of being. In so far as we take the soul's faculties in their being, they are all one and are equally noble. But if we take them according to their function, then one is far nobler and more elevated than another.
Therefore I say that when we turn away from ourselves and from all created things, to that extent we are united and sanctified in the soul's spark, which is untouched by either space or time. That spark is opposed to all creatures and desires nothing but God, naked, just as he is in himself. He is not satisfied with the Father, the Son or the Holy Spirit, nor with the three Persons together, as far as each exists in their particularity. I say truly that this light is not satisfied with the unity of the fertility of the divine nature. Indeed, I will say something that sounds even more astonishing: I declare by the good and eternal Truth that this light is not satisfied with the simple, still and divine being which neither gives nor takes, but rather it desires to know from where this being comes. It wants to penetrate to the simple ground, to the still desert, into which distinction never peeped, neither Father, Son nor Holy Spirit. There, in that most inward place, where everyone is a stranger, the light is satisfied and there it is more inward than it is in itself, for this ground is a simple stillness which is immovable in itself. But all things are moved by this immovability and all forms of life are conceived by it which, since they possess the light of reason, live of themselves.
[Selected German Sermons
, trans. Oliver Davies, p 135]
So what can a Caitanyite make of this passage? In other sermons Eckhart talks about this light as a "power" that is present in the soul. For instance, he says: "I have said often enough that there is a power in the soul that is untouched by time and flesh p. 161, same trans.)." This reference to a power in the soul beyond time and flesh cannot help but remind us of the way in which Rupa talks about the suddha-sattva-vizesa which descends into the mind and unites with it in preparation for the experience of bhava and then when further development of rasa. This power, Kanupriya Goswami points out, is that very hladini-sakti that is when present in the mind or heart of the bhakta known as bhakti. That same power in connection with Sri Krsna produces bliss in him. It is the same power in two different contexts. As bhakti, it creates bliss in the heart of the bhakta by creating or manifesting as rasa and in the presence of Krsna it is manifested or exists as Sri Radhika.
For Eckhart the main aspect of this power that he experienced is its light, that is to say, its ability to reveal God as he is in his nakedness. One of the ramifications of that revelatory power is that he was able to see beyond the Three Persons in Christianity to their source or substrate. The most poignant image for that substrate or ground that he arrived at is that of the desert into which distinction never peeps. This appears to be the first level of realization in CV, the realization of the impersonal absolute. But maybe Eckhart had some indication of something higher than even that, something not all that different from some of the madhurya understandings of CV, though not as highly developed. More on that another time.