Post by ing on May 11, 2022 3:12:26 GMT -6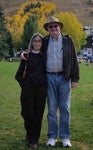 Greetings ing, Welcome to the symposium. Hope you will find lots to read and think about and, of course, to question.
In answer to your question concerning Sayana (d. 1387) I would have to say that it is quite unlikely that his commentary is "correct" on the Vedas. He wrote about 3000 years after the likely time of the composition and/or compilation of the Vedic texts (~1500-1000 BCE). He also, along with his brother, Madhava (aka Vidyaranya), is responsible for turning Sankaracarya into a Saivite/incarnation of Siva. They were ministers of the kings of Vijayanagara Empire (~1200 to 1643), specifically Bukka Ray I and Harihara. As prominent Advaita-vadins they naturally gave a non-dualist spin to everything they wrote and commented on. Coming so late and being so much influenced by the Advaita tradition he inherited, it is unlikely that he has given the Vedas their due consideration as pre-Sankara, pre-Buddhist, and even pre-Hindu texts. But, his commentary is one of the few on the whole expanse of Veda texts. There is another commentator named Skandha-svamin, but his commentary is not as complete as Sayana's. I don't know much about him, but his Hindupedia entry says:
He was the son of one Bhartṛdhruva and belonged to the country of Valabhī.[1] He was the guru of Harisvāmin, the well-known commentator of Śatapatha Brāhmana. He might have lived around A. D. 625.
Anyway, the Vedas are archaic and the language in them is proto-Sanskrit. The classical language of India only became called Sanskrit (Made-whole) after the work of the grammarian Panini in the 4-5th cents. BCE. The language before that is simply called Vedic. There are many words in the Vedas we no longer know the meaning of. Sayana makes guesses based on similar words in the later language. but considering how languages change over time. that is a sketchy methodology.
is it true that the omniform cow is the earth diversified by various plants as a consequence of the combination of three elements: clouds, wind and sunlight. because I saw that Sayana said like that about Rig Veda 1.164.9?