Post by Nitaidas on Jan 28, 2020 13:39:56 GMT -6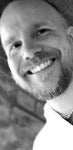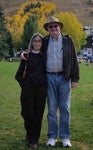 Wow! I didn't know you have the exact volume and number of the Gauranga Sevak Journal! That is great news! If you give me that info, when I get back to India (hopefully very soon --- I'm anxious to get out of here), I will hunt it down. Or at least I will try!
It does make sense that they would bury something like that. Maybe you would have been better off just asking for / paying for a scan of that whole issue. Maybe your request would have been a bit more secretive? Nothing wrong with being honest, but what IGM person would want to put that out into the public? I think the guy Sundar was pretty good with me. Maybe I'll also write him and ask for a scan of that issue once I get the info from you. If that doesn't work, I'll show up in person and see if I can take photos of it with my phone. Or I'll try Pathbari temple.
Last night I sent them another prod and got an almost immediate response from Balarama Lila Das saying that he had forwarded my request to Gopal Sundar Prabhu and asked him to kindly take care of it. I have not so far received any response from Gopal Sundar, but it is the middle of the night there. Anyway, I am hopeful again. You are right, though, about being more crafty in my requests to them. Asking for the the whole issue would have been wise. Besides, who knows what other delights might have appeared in that same issue. Here is the text of my request to them:
Thank you for searching for the letter of Vipinavihari Goswami in the Garuanaga-sevaka Journal for me. I am not surprised to hear that it is not there. It looks like I misread the citation in Kananavihari Gosvami's book, however.The letter was published in the Gauranga-sevaka Patrika in bangabda 1325 (1918) Ashvin sankhya. If you have that issue of the journal, please search for the letter there. I very much appreciate your help on this. I am writing an article for the Journal of Vaisnava Studies and want to be able to refer to the contents of that letter in more detail. I am willing of course to pay for your services.

Those are the numbers you need for the journal issue. Ashvin month is September-October. I mistakenly asked for 1919 before.