Post by avadhutadas on Feb 16, 2022 13:20:48 GMT -6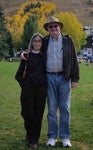 Anyway, fair warning. This is a site run by someone who does not love Krsna. Those of you who love Krsna or who want to love Krsna might want to find your sanga somewhere else.
Well I'm responding to a post that Nitai das made 12 years ago lol. I don't believe in eternal hell or really hell at all. Maybe hell is a tormented consciousness or something, but as an actual place I'm not so sure. However, I thought of these verses when you talked about not loving Krishna if He sends ppl to hell. (Btw I have no love for Krishna either)
Let Kṛṣṇa tightly embrace this maidservant who has fallen at His lotus feet, or let Him trample Me or break My heart by never being visible to Me. He is a debauchee, after all, and can do whatever He likes, but still He alone, and no one else, is the worshipable Lord of My heart.'
Text 48: "I am a maidservant at the lotus feet of Kṛṣṇa. He is the embodiment of transcendental happiness and mellows. If He likes He can tightly embrace Me and make Me feel oneness with Him, or by not giving Me His audience, He may corrode My mind and body. Nevertheless, it is He who is the Lord of My life.
Text 49: "My dear friend, just hear the decision of My mind. Kṛṣṇa is the Lord of My life in all conditions, whether He shows Me affection or kills Me by giving Me unhappiness.
Text 50: "Sometimes Kṛṣṇa gives up the company of other gopīs and becomes controlled, mind and body, by Me. Thus He manifests My good fortune and gives others distress by performing His loving affairs with Me.
Text 51: "Or, since after all He is a very cunning, obstinate debauchee with a propensity to cheat, He takes to the company of other women. He then indulges in loving affairs with them in front of Me to give distress to My mind. Nevertheless, He is still the Lord of My life