Post by Nitaidas on Oct 14, 2020 22:20:40 GMT -6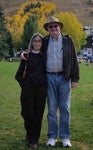 No, Chinmayidi's editions are not in English, but she has generally written a longish introduction in which she summarizes the argument of the text. Unfortunately, the text is not critically edited either like the first volume is for the
Tattva-sandarbha
edited by Sitanatha Goswami. The original plan for the series was to produced critical editions of all the sandarbhas, but for some reason that was not done for the last five sandarbhas. I don't know what happened. They are just reprints of an earlier edition with a little dusting and fixing, although sadly a few misprints have seeped in. Occasionaly, Chinmayidi will add some footnotes. From the point of view of correctness, that is, freedom of misprints, and usability, Haridas Sastri's editions are much better. Those include commentaries where available and a Hindi translation which is pretty easy to follow after you pick up a little Hindi grammar. However, it is hard to beat Nityasvarupa Brahmacari's old edition in Bengali script. Sitanatha Goswami highly praises it in his introduction. And it is available on the archive. I look at it when I am a little puzzled by a passage. It has both Baladeva's and Radhamohan Goswami's commentaries. The latter is really good, the former meh! And, of course, everything is translated into Bengali.
Baladeva's commentary not nice?
Too fanatic and anti-Sankara for me. He really belongs in the Madhva community, not in CV. Madhva is downright mendacious in my view. I translated his commentary on the
Isa Upanisad
. You should see the calisthenics he goes through to turn a clearly advaita view into a "dvaita" view. Not only that, he cites texts as evidence for his views that no one has ever seen. Whenever he needed a proof text, he just made one up. It is laughable. I think the connection between CV and the Madhva tradition was all Baladeva's invention. We are better off without that fake connection. Either we are an offshoot of Sankara's tradition, or we are an entirely new tradition founded by Sri Caitanya.