Post by kalki on Sept 14, 2013 12:00:41 GMT -6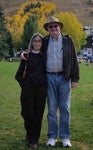 So if the old mods here are bored or don't log in enough to do that stuff, I would help you. The amount of time I have to do that kind of stuff varies but I am sure that I could help to make some impact in organizing. Please let me know if you would like me to help.
Hi kalki,
Yes, I noticed your message when I returned to the forum. I would love for you to help organize this forum. It has been growing like a cancer for years and now it is a maze from which one might never emerge. Yes, indeed conversations and disputes spring up all over the place in whatever thread happens to be convenient. I will make you a moderator so you can try to bring some order to it all. Thanks, bro.
So...this was a long while ago that you gestured to let me help out in organizing threads in the right places. Honestly, I took a look at the situation and got overwhelmed by the layout of the software. It was probably because I had been using some Active Board software for another free forum that I was moderating and this layout freaked me out or something. I meant to get back into it but I didn't because of some internet problems and other life issues.
Now I have started to understand maybe why you take long breaks from this forum...to get a breath and start fresh, perhaps. So I did the same and I am eager to try and help organize again.
I just moved to threads which were mine and I left the check box in the place of where the thread was moved to. So I also added my name as a moderator of the general discussion board because I intend to look at the threads and see where some logical places are for those threads to live on the board or perhaps also create new forum categories for any threads that don't fit the right way.
I hope that is okay. I don't intend to fiddle or change anything that is already established in the way of category names or moving stuff other than the General Board where I added my name as a moderator. This should be safe and responsible I suppose and other moderators can see my changes easily I guess somehow, perhaps by seeing the indication message that the thread is moved from the original spot.
So if no objection, I will continue to peruse the General Board and move topics that are super old, etc and are being buried in pages and pages of unread threads to places where they are more categorized. I noticed that there seems to be a way to merge threads also so I will merge a thread that i was involved in earlier to somewhere good...that is if I can find it!