Post by Nitaidas on Jul 25, 2010 15:34:42 GMT -6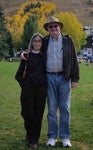 For instance, I was fascinated by the pantheistic nature of the verse cited by gerard yesterday. Is the conception of God in the Gita pantheistic? In other words, is Krsna as represented in the Gita a personification of the whole? If so, then we are related to him because we are parts of that whole. If we as parts of this mysterious whole can be conscious then why cannot the whole be as well. This sparks a whole set of questions and ideas like what is consciousness, etc., etc. But let's first of all see if this is true of the Gita's conception of God. Let's gather together all the relevant verses and look at them. There are probably only a handful that are relevant. We have the whole Gita here in Caleb's translation thanks to madanmohanji, so it should not be too hard to find them. Let's see what we turn up and what we can conclude from that.
I just took that one line I like and put "etc.,etc." to that. I like your question though of looking further at what the Gita says. But this question comes just a little too early for me as I was coincidentally just about to do a little study into the possibility that the view of God as presented in the Gita is a panentheistic and not a pantheistic view, perhaps along the lines of Ramanuja but that will take quite some time.
(I also just ordered Philip Clayton's book,
In Whom We Live and Move and Have Our Being: Panentheistic Reflections on God's Presence in a Scientific World
(with a chapter by Keith Ward on Ramanuja). It hasn't arrived yet.)
Panentheism is rapidly becoming hip and maybe we can prove that Sri Gita is the first postmodern classic! (I'm just dreaming out loud.)
But I hope some other people might come up with something a bit sooner...
And in the meantime:
Wittgenstein
: "If I thought of God as another being like myself, outside myself, only infinitely more powerful, then I would regard it as my duty to defy him."
PS,
Maybe the word we're looking for is "trans-theism", a going
beyond
regular theism.
I think that one can make a strong case that the Gita's vision of God is indeed panentheistic: all those places where Krsna says: "All beings are in me, but I am not in them." That could be a motto for the Panentheistic movement. Yes, I have been in my own way following the developments of that tendency in modern Christian theology. It is rooted in Whitehead whom I have been trying read for some time and came through one of his students, Charles Hartshorne, who taught at the U of Chicago when Mahanamabrata Brahmacari was a student there. Hartshorne refers to Brahmacari in some of his writings and seems to be familiar with his dissertation on Vaisnava Vedanta. Now it seems to have revitalized Christian theology though most of it modern exponents remain blissfully ignorant of its Asian incarnations.
Here is a link to a good historical article on it at Stanford:
plato.stanford.edu/entries/panentheism/
The other interesting thing is the way Panentheism envisions God as related to the world and the beings in it, indeed he is changed by them. This is perfect for the CV understanding of the loving relationships Krsna establishes with his bhaktas. Anyway, thanks for the suggestions. I kind of like the idea of trans-theism. It could appeal to the atheists as well, who might regard it as a growing beyond crass and even vulgar theism.
Thanks also for the heads up on Clayton. I looked him up and see that he is among those advocates of Panentheism and a leader in thinking about the relationship between religion and science. Daniel Dennett refered to him at some point as a closet atheist.
Anyway, a good review of the Gita's statements relating to the nature of God would do us all a bit of good. Here we sit among as these Gita scholars (madanmohanji, buddysattva, subrataji, etc.) and so far no one has coughed up a single verse except for you (10.19). I guess it is up to you and me.