Post by Ed on Feb 11, 2022 20:55:10 GMT -6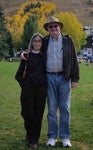 Yes. Another fraud perpetrated by CV is our connection to the Madhva tradition. Everyone, both IGM and CV, seems to have bought into this one, with a few notable exceptions. Our philosophy and that of the Madhvas has verry little in common and Madhavendra Puri was a member of the Sankara Dasanami system, not a member of the Madhava tradition. This should have been obvious from the beginning. The Madhvites all are Tirthas, not Puris. And there is nothing rasik about the Madhva tradition. They regard the Gopis as little more than prostitutes. Even the so-called parampara given in Baladeva's
Prameya-ratnavali
doesn't match those of the Madhva tradition itself (See BNK Sharma's discussion in his
History of the Dvaita School of Vedanta and Its Literature
, Appendix V. In his
Philosophy of Sri Madhvacarya
, p. 22, where he recognizes the influence of Madhva on the Caitanya tradition as coming primarily through Baladeva Vidyabhusana through his teacher Radhadamodara. This is a far cry from claiming Mahaprabhu himself to be a member of the Madhva tradition). In my view this was invented by Baladeva who had the onerous task of trying to defend our community's authenticity and keep the control and seva of our most beloved Thakur, Sri Govindaji, from falling into the hands of one of the other sampradayas for whom aisvarya was the rule, not madhurya. Baladeva was, of course, a member of the Madhva tradition before he was converted to CV by Radhadamodara Gosvami. Thus, he knew that tradition better than his new one, especially in terms of interpretation of the Vedanta-sutras. Our own tradition was rather hamstrung because of Sri Jiva's claiming the
Bhagavata
as our commentary on the
Vedanta-sutras
, the
Bhagavata
belonging to all the sampradayas, even nondualist ones.
There are two possibilities for the actual roots of our tradition. The most likely is that it was founded outright by Sri Caitanya himself. We don't really need to look any further than that. No outside authentification needed. This view is held by Sri Jiva, Sri Radhamohan Gosvamin (18th-19th cent. a major acarya from the Advaita lineage), and a Gosvamin named Gaurakisora Gosvami (I believe, I don't have my copy of Haridas Das Baba's
Gaudiya Vaisnava Sahitya
to check).
The other possibility is that we belong to the Sankara sampradaya itself, a branch of which developed a high respect for bhakti. To this branch Sri Radhamohan Gosvami says Sridharasvamin belonged (in his commentary on Sri Jiva's
Tattva-sandarbha
). Madhavendra Puri would also be in this bhakti-prizing, Krsna-loving sub-tradition of the Sankara parampara.
So my posting of the works of Sri Sankaracarya is an effort to get to know the real thought of our possible ancient founding acarya, most of which is quite consonant with our philosophy (as Acintya-Bhed
Abheda
).

If only just to muddy the waters a bit more, here are my current thoughts about Madhavendra Puri's affiliation:
Perhaps there's a possibility that he had, like Mahaprabhu, received Vaisnava mantra in his early life before taking renunciation into Sankara's Puri order, since it is likely that he took it when he was already advanced in age. He was a Krsna-bhakta by all accounts, and as a wandering Puri sannyasin he was probably able to practice and transmit his particular form of vraja-centric bhakti with enough personal liberty in the North. I do wonder though, if he had no connection to any Vaisnava sampradaya, from where did Advaita, Pundarika Vidyanidhi, Isvara Puri and others received their Krsna-mantra?
A.K. Majumdar says that, aside from some discrepancies, the guruparampara presented by Baladeva resembles the one from the Vyasaraya Math, one of the three Mula Mathas, at least as far as Vyasa Tirtha.
Elkman points out that a possible reason why the names of Laksmipati and Madhavendra are not found on the list is because unlike the others, they weren't mahantas of the order. He agrees that if indeed Laksmipati had any connection with Madhavendra it must have been on the basis of mantra initiation, and not sannyasa initiation.
He lists different early references for the parampara connection:
1. The most commonly known one, from
Gauraganoddesadipika
by Kavikarnapura (1576 o 1544)
The parampara from this text was quoted in the
Bhaktiratnakara
, written probably around the time of Baladeva's arrival in Vraja.
VC's
Gauraganatattvasvarupacandrika
was based on this text, so at least we know VC accepted it as authentic.
2. Again, that same list is found in sanskrit verse in the
Bhaktiratnakara
, but this second time it is attributed to a work by Gopalaguru. However, that work itself is no longer available.
3. Prabhat Mukherjee (1940) mentions a parampara list found in Acyutananda's work
bhaktijñanabrahmayoga
, connecting Madhavendra with Madhva, though the list itself is evidently inaccurate. Acyutananda is said to be an Orissan companion of Mahaprabhu, founder of the monastery known as the Gopala Math. Mukherjee thinks that the tradition of this connection probably predated this work, and the Orissan writers just couldn't "follow it clearly". If this is so, says Elkman, it is possible that Baladeva being an Orissan himself would have been familiar with it. (Gopalguru's lineage was also established in Puri).
4. Gokulanatha's
Do Sau Bavan Vaisnava Ki Varta
:
This is a work attributed to the grandson of Vallabhacarya, in which he describes Madhavendra Puri as a Sannyasin of the Madhva Sampradaya. This is a slightly later work than the CC, yet what interests Elkman is the fact that the Vallabha Sampradaya didn't have the same pressures that the Gaudiyas had in regards to their formal affiliation. And he infers that the work can't be the result of the close influence of the Vrindavan Goswamins, since none of them refer to this parampara connection.
The parampara in Gbh could be just the final form of a tradition which had its beginnings in the early years of GV, one that had been neglected by the Goswamins for obvious reasons but was later picked up and formalized by Baladeva on the occasion of the Jaipur dispute.
Btw, just as a related fun fact, while recounting the different versions of the story of the Jaipur affair, Elkman notes that:
According to Ashim Kumar Roy, there's no memory of this religious debate in Jaipur, not even in the family of the priests of the Govindadeva temple (Roy: 1978: 171)