Post by Jon on Apr 7, 2022 8:44:08 GMT -6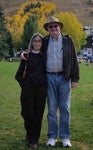 Tattva-sandarbha
with Sri Jiva's autocommentary where he clearly
has
read Sankara and in many cases quotes him (and Vacaspati Misra) approvingly, I doubt KdK even read that work. In addition, much recent fine scholarship on Sankara has demonstrated convincingly that 90% of the books attributed to Sankara were not by him and that those discredited books are the books in which mayavada is primarily presented. This leads me to further distrust in the polemic of KdK in the Cc. The question for me then is what did Sri Caitanya really think if the picture of him in the Cc is a fabrication? My suspicion is that he was closer in viewpoint to Sridhara than we previously thought. His virulent anti-mayavadin stances in the Cc are bs. So I am looking at the early biographies of Mahaprabhu and fringe presentations of his philosophy as in Srinathacakravartin's comm. to try to get a better sense of what Mahaprabhu really may have thought (more like Sri Krsna Prem, perhaps?). My guess is that advaita and dvaita were blended in him much as they are in Sridhara, though I must say that Srinatha's interpretations rather temper that, to a degree. I will give a recent example in another post. Anyway, it is much too early in the project to draw any conclusions. I am learning a great deal and enjoy the hunt for the authentic Sri Caitanya. I will periodically provide updates as I discover or realize things.
I can't claim too much familiarity with Sridhara Swami's commentaries/translations (only that I know Bhaktivedanta Swami "accepted" them and/or based some of his on Sridhara's, whatever that means), but it's always been obvious to that Cc as a hagiography is equal parts the author's own philosophy and worldview as much as it's subjects. I haven't read the Caitanya-bhagavata -- I gather it's perhaps less on the nose, but maybe not.
Either way, it's such important work you're doing, and yet crazy that it's being left to a single Western scholar and a handful of assistants to do the research and find the essence. I suppose to ask ISKCON to do so would be rather like asking the Catholic church to fund an investigation into the historical Jesus, but it's still an incredible situation.
I am desperate to try and learn the basics of Bengali, or Sanskrit (or even Hindi -- at least an Indian language) myself, but I'm battling a serious health condition at the moment (I can tell you more privately), and the little on my book, along with my day job in PR, is really all I can manage right now, let alone knowing where to start, what is a good resource and what is a waste of time, etc.
I am glad to hear of your work on Ronald Nixon and hope you will share some of it with us here. Maybe once you are near completion we can consider publishing it with Blazing Sapphire Press, unless you have better options in mind.


I'd be delighted to, if there is interest. For those who have some familiarity with the story, we've just moved up to Almora, though there's no ashram yet, and Nixon is yet to become Sri Krishna Prem! I was a journalist for over a decade, but this is my first book, so I'm not sure if I'm doing it "right" -- I'm mostly muddling through and trying to get the basics down, and then I can go back and finesse at a later date. At the moment I'm largely working from a manuscript prepared by his disciple and successor, Sri Madhava Ashish.
Thank you for your kind offer of editing and proofreading. I will certainly take you up on that. The more eyes and minds applied, the better. I will chat with you in private about the mechanics of that.



I look forward to hearing more about your work and interests.
Absolutely. Please let me know how I can help. I've been interested in CV (although initially the IGM flavour, like all of us, I'd imagine) since I was about 18, in the mid 2000s, so I know my way around a bit, though by no means an expert.